MDC Mould, as a professional SMC mold maker, is working with our customers oversea developing SMC battery box mold.
In order to reduce CO2 emissions and protect environment, every country is encouraging car manufacturers to produce electrical car. Now you can say many E-cars on the road. Based on this info, MDC Mould is currently working with customers oversea making SMC Battery box mold. You know that battery box need electromagnetic shielding to avoid interferences with electrical devices such as radio, mobile, etc. Meanwhile, battery box has to be strong in case of cracking when people drive on the bad road condition. With development and trial in many years, customers made a final decision to use SMC instead of other materials.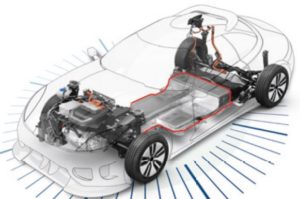 Now SMC battery mold has been used by many car manufacturers, such as VW, BMW, Daimler, etc.
If you have any doubts or request on this part, please don't hesitate to keep us in touch as follows:
Taizhou HuangYan MDC Mould&Plastic Co.,ltd
Address:No35-1 Qingfeng Rd, Huangyan North industrial estate, Taizhou City, ZheJiang Province, China 318020
E-mail:[email protected]
Tel:+86-576-84616076;
Fax:+86-576-84616079